Transferring Blackberry contacts to Android Galaxy Note 2
UPDATE: NOV.25.2012: THE BLACKBERRY OS WILL NOT TRANSFER OR THE ANDROID OS WILL NOT ACCEPT CONTACTS THAT DO NOT HAVE A -NUMBER- OF SOME SORT, BE IT SMS OR VOICE. IF THE CONTACT ONLY HAS AN EMAIL ADDRESS OR MAILING ADDRESS IT WILL NOT BE TRANSFERRED. SO BE SURE TO ADD SOME NUMBERS, LIKE 1234, IN *ANY* PHONE NUMBER FIELDS IF YOU WANT THAT CONTACT TRANSFERRED. I LEARNED THIS TOO LATE.

FIRST OFF, YOU MUST *NOT HAVE* ALREADY ACTIVATED YOUR NEW SIM CARD IN YOUR NEW PHONE!!
SECONDLY, YOUR OLD SIM CARD *MUST* REMAIN IN YOUR BLACKBERRY!
AS THE GALAXY NOTE 2 USES A SMALLER SIM CARD, YOU SHOULD NOT REMOVE IT ANYWAY.

PREPARE FOR TRANSFER/BACKUP YOUR CONTACTS:
SELECT THE BLACKBERRY OPTIONS/SETTINGS AND SELECT MOBILE BACKUP
MAKE SURE WIRELESS SYNC IS SET TO "YES"
PRESS "SNYC NOW"
DO NOT ACTIVATE YOUR NEW SIM CARD UNTIL YOU VERIFY THE BLUETOOTH TRANSFER WORKED!!
(Do this in case your particular Android device fails the
Bluetooth transfer, this way your carrier will have the latest backup
of your contacts.) THIS PROCESS WILL NOT TRANSFER CALENDER, EVENT, MEETING, OR TASK DATA!

1: Enable Bluetooth for both devices
2: Pair both devices to each other
3: Go to Blackberry's Bluetooth setup, and select the Android phone - for me it's SGH-T889 renamed Galaxy Note 2.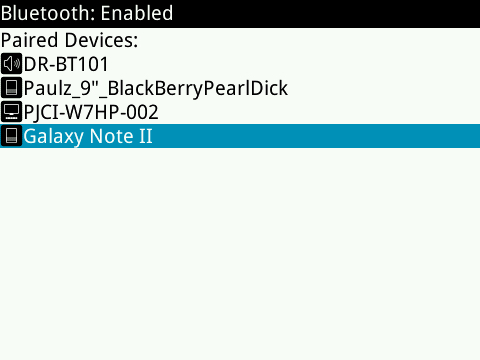 4: Press the enter key or trackpad, and the device menu will pop up.
5: Select "Transfer Contacts"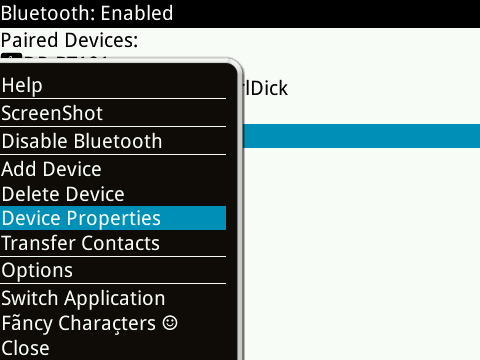 6: Your Android device will popup a request to accept a file named 'Phonebook.vcf'. Choose ACCEPT
7: Your android will now accept your complete contact list!
8: Your welcome! Now if your in LA buy me a chocolate pudding cake and a Coke.
My name is Paul.
If this does not work for you then you may contact your carrier to see how to transfer the backup from the server to your the SIM Card in your new phone.
For T-Mobile, AFTER you have activated your new phone, NOT BEFORE, login to your my-tmobile page.
Verify that your new Android phone is displayed and NOT the Blackberry. If not, update it by clikcing the "Not your phone" button link. Then hover your mouse over the "MobileLife" menu item
and when the drop down menu appears, select the Contacts selection.
This will bring you to all of contacts as stored from your last Sync. You will see 4 categories: All, Uncategorized, Deleted, Phone. To the right of these are your contacts. Click one and you will see all it's details. Each contact has a tick box next to it for individual selection. Click the isolated tick box that it at the very top of these, this selects ALL of the tick boxes.
Now while they are all selected, select any contact and HOLD down the RIGHT or LEFT mouse button and then drag it over to the phone ICON. Your contacts will now be transferred to your new phone. HOWEVER, as this is a new feature of MobileLife it may not be fully activated. I tried it twice and it didn;t work. Then saw at the very bottom in FINE PRINT: "This feature is not activated yet. Check back later." Or something to that effect.