BOLT 2.5.2 Discontinued
Bitstream has discontinued development of the Free BOLT Mobile browser for all platforms as of Dec. 2011. BOLT was a mobile browser that was rich in features and rivaled it's competition, Opera Mini. It allowed the user to experience a near PC like experience. Even though it did not have full Flash support (which many mobile devices do not), it still allowed users to view streaming videos on many sites such as YouTube.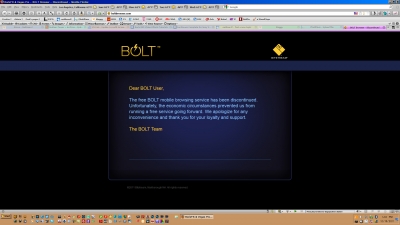 Attempting to browse with the browser after Dec. 4th will result in the browser locking up with a title that reads "None". The only other option at that point is to just close the app and delete it. This occurs on the Blackberry. Not certain what the symptoms are for other devices that supported the BOLT browser.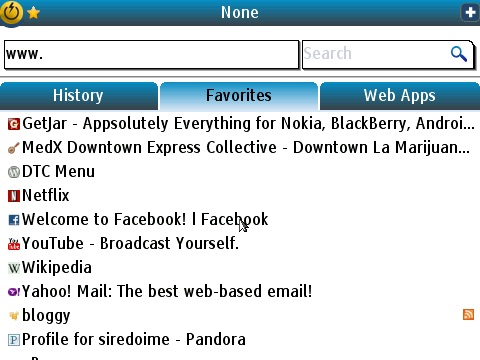 The BOLT web site, www.boltbrowser.com, is still active, but only displays the above message. As it was a free app, deleting the app from your device won't be an issue. No word on a paid alternative.
Re-posted from .netBoard!