Seriously Real? Seriously, you want US to PAY YOU to watch DVDs in RealPlayer SP?!?!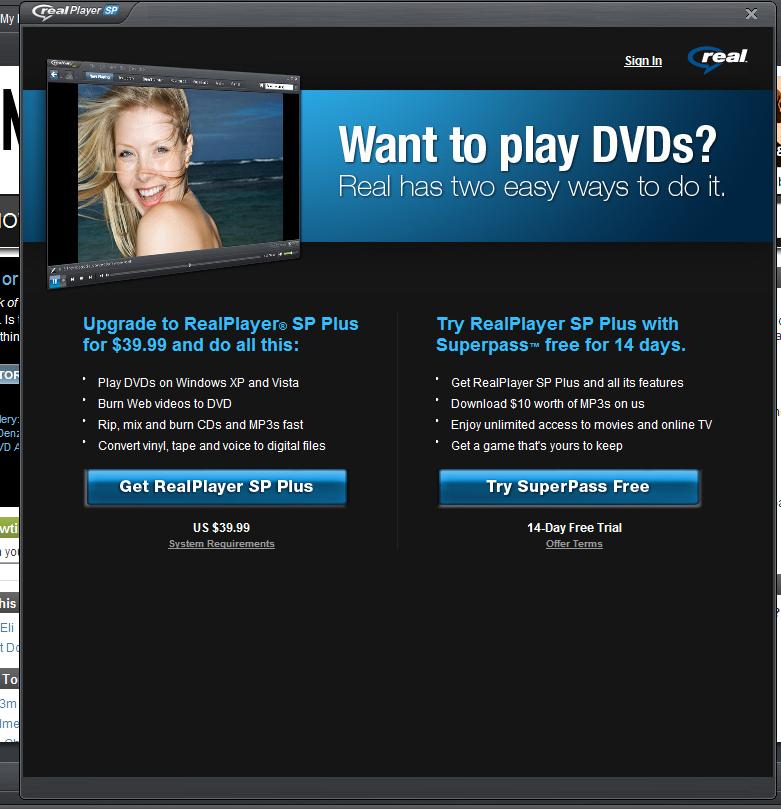 WOW!

Now that's BALLS! I mean Windows Media Player is FREE with the OS, and WinAMP is just FREE. And they allow us to play our DVDs for ..uhm…let..me..se…uh..FREE!

So, uh what exactly are we paying for? Maybe, you still think you're relevant and people actually care about you?

Please, they just want Rhapsody

. RealPlayer SP is a joke in and of itself. You should be ashamed. But, since you are a company housed in the east..I guess we can't blame you. You need the money.