…why under God Heaven Satan and Hell why Wes Craven would even THINK to re-do this classic film.
HAS HOLLYWOOD GONE INSANE??!!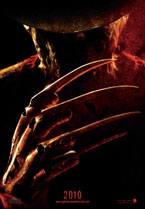 Oh, right.
Wes Craven, for shame art thou you!! You have suffered from Georgelucitis and have fallen to massacring your classic films. Shame! Shame! Shame on you!

wait! hold up!
Micheal Bay is producing this shit! AAAUGGHHH! That Transformers killing shrivled nutsack-Bay

!!???

RUUUUUUN RUUUUNNNNN