No REALLY nice
I joined this site called Digital Juice and posted a comment on one of the video effects.
Motion Design Element #0007 from v12: Motion Plaques
Release Date: 3/16/2007
Animated Motion Design Element with embedded alpha channel in the QuickTime (MOV) format.1500x1400 30p MOV
=
really good effect for text, and composting work.
Posted on 8/15/2009 by PAUL CHATMAN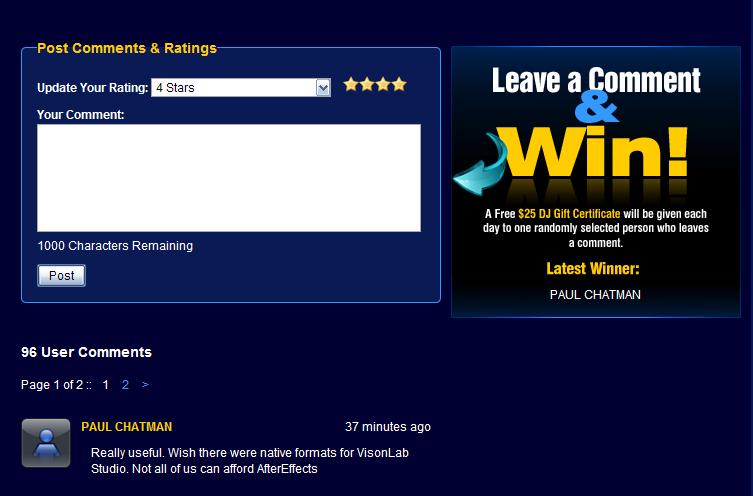 Because it will allow me to get these flourishes I keep seeing on the Internet and use them in my own videos. So the 25$ will definitely get used. I'll try and use all of it at once on one order since money is really tight, and I just paid three credit card bills, and my DSL bill. that leaves me with train fair and a little bit of food until the end of the month.
Yay!